THINK TANKS:

WHAT A THINK TANK IS
Think Tank Purpose
BEST EN Think Tanks are annual three day events which aim to push the field of sustainable tourism research and education forward. They are typically held in the summer at a university where sustainable tourism is taught and researched. They consist of research presentations, keynote speakers and interactive workshop sessions to develop curriculum resources and research agendas. Each year the Think Tank has a particular theme and seeks to provide vision and cutting-edge insight to the topic at hand.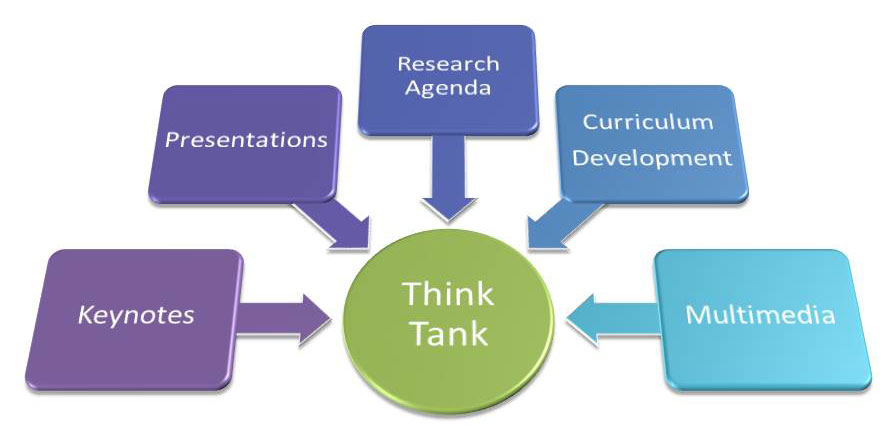 Research Papers: Each Think Tank provides an opportunity for researchers to present their work. A call for papers is usually circulated amongst members of the tourism research community. Submitted papers are double-blind peer reviewed and accepted papers are presented at the Think Tank. Thank Tank presentations are typically shorter than those presented at conventional research conferences.

Keynote Speakers: Key experts in the field are invited to share their knowledge on topics related to the overall theme of the Think Tank.

Workshops: Each Think Tank provides an opportunity for participants to highlight and explore aspects of the theme. Workshop techniques are used to identify content areas and learning outcomes that can be used by educators in sustainable tourism. These workshops also provide an opportunity to identify topics and areas that require further research. The key outcomes of these workshops therefore include curriculum outlines and research agendas. Some Think Tanks also result in the production of other materials such as Powerpoint slides, books and videos.
Participants
The Think Tank is open to academics, educators, researchers, government officials, industry experts, sustainability experts, environmental, economic, community and cultural experts in the tourism field. A passion for the topic of sustainability helps but is not necessary. Those willing to be creative, explore new ideas, are comfortable with unconventional approaches, and seek a broader perspective to the field are welcome.
The Conduct of Think Tanks
The approaches used for Think Tank workshops vary but usually include the use of the Nominal Grouping Technique (NGT).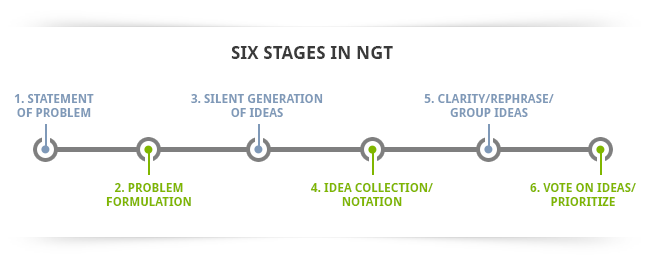 The process begins with a carefully considered statement of the problem, which is read out by the facilitator.

The facilitator then asks the team to restate the problem or issue in their own words. This stage of problem formulation by the team is important to ensure that it is fully understood before continuing.

Each team member then engages in silent generation of ideas and views over a set period of time (usually between 5 and 15 minutes, depending on the scope of the problem). Discussion during this period is not encouraged.

Once this is completed a round robin session collects one idea or suggestion from each team member. The facilitator can ask for clarification, but may not judge or criticize ideas. The ideas are written onto a chart, so that they are visible to the group.

The round robin continues until the ideas begin to dry up. When all team members pass on a round it is time to stop. Once all the ideas have been collected, the facilitator leads a discussion to clarify and rephrase the ideas. This ensures that the entire group is familiar with them. Related ideas can be grouped or merged together in this stage.

The final stage is to select and rank ideas. This is achieved by giving each group member six votes to cast as the ideas are read out. This gives each individual an equal.