PAST THINK TANK:

THINK TANK XI
Keynote Speakers
PIERRE BENCKENDORFF PhD

Title: Sustainable Tourism and Education: The Forgotten Social Science?
Date: Sunday, May 22, 2011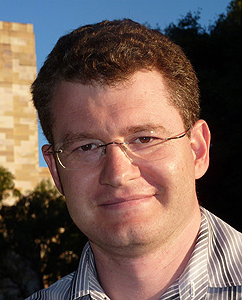 This keynote will explore the nexus between sustainable tourism and and education. While other social sciences have been well represented by research published in leading tourism journals, comprehensive research exploring the role of education in sustainable travel has been more limited. Much of the education research in the tourism literature has focussed on formal teaching and learning involving students. Less attention has been given to informal learning by visitors. This presentation adopts a holistic approach and sets forth some perspectives, principles and frameworks for considering the relationship between sustainable travel and education. The paper draws on Aristotle's concepts of phronesis, techne and episteme to propose a framework for understanding the broad spectrum of learning opportunities afforded by sustainable travel. In doing so, the major areas of literature dealing with touristic learning are considered and opportunities and challenges for expanding the boundaries of knowledge are explored.
Dr. Pierre Benckendorff is a Senior Lecturer and Chair of Learning in the School of Tourism, The University of Queensland, Australia. He is currently overseeing the redevelopment of undergraduate and postgraduate tourism curricula at UQ. Dr. Benckendorff has previously served as the as the Director of Teaching and Learning and the Chair of Undergraduate Studies for the School of Business at James Cook University. He has overseen the curriculum redevelopment of JCU's Bachelor of Business and is the recipient of an Australian Carrick Citation for Outstanding Contributions to Student Learning. His current research interests are broad and include consumer behaviour in tourism, sport and event settings; visitor use and perceptions of technology; visitor responses to leisure attractions and precincts; bibliometric analysis of tourism research and tourism education. He has authored and co-authored a number of academic articles and publications in these areas.
CYNTHIA DEALE PhD
Title: Teaching Tools for Learning for Sustainable Tourism
Date: Tuesday, May 24, 2011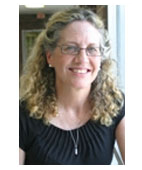 Sustainability and thus sustainable tourism can be viewed through the triple bottom line of the three Es of environment, economics, and equity or the three P's of planet, product, and place—while the teaching tools for learning for sustainability can go well beyond the triple bottom line or three spheres. Teaching tools, from A to Z, will be discussed to help us all enhance learning for sustainable tourism.
Dr. Cynthia Deale is an Associate Professor with the Department of Hospitality Management and an Affiliate Faculty member with the Center for Sustainable Tourism at East Carolina University, USA, and is the current president of the International Council on Hotel, Restaurant, and Institutional Education (ICHRIE). Dr. Deale focuses her research on food and beverage issues, including sustainability and wine marketing, as well as on sustainable tourism, and she has a special affinity for research projects related to hospitality education. She has published over 40 refereed articles, many with co-authors, is co-author of the book, Mise en Place for Teaching: A Handbook for Hospitality & Tourism Educators and Trainers published by the Educational Institute of the AH & LA, and is a facilitator for the Certified Hospitality Educator workshop offered by the Educational Institute of the AH & LA .