PAST THINK TANK:

THINK TANK XIX
Keynote Speakers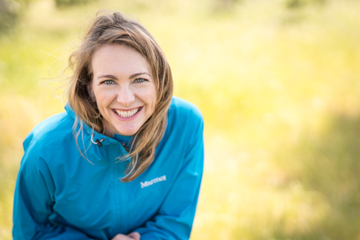 Christina Bechmenn

As Senior Director for Strategy and Impact at the Adventure Travel Trade Association Christina leads cross-functional teams to create and deliver strategic solutions for destination partners, emphasizing the broad array of positive impacts adventure tourism can provide for environment, communities, wildlife, and business. Since 2004 Christina has worked in more than 30 countries focused on sustainable tourism projects. Her expertise includes designing and delivering projects that drive business growth, promote and expand adventure tourism in new markets, and gauge adventure tourism's impacts. She has also designed and led numerous industry research projects to engage investment in adventure businesses and support the overall expansion of the sector.
Christina earned a masters degree in Communication, Culture & Technology from Georgetown University and a masters in business administration focused on Entrepreneurship from American University. She began her career at KPMG in management consulting before launching her own adventure tourism consulting practice, XOLA Consulting, which she eventually sold. She went on to advise foundations such as the Bill & Melinda Gates Foundation and The Rockefeller Foundation on projects exploring systemic solutions to poverty, reconciling environment conservation goals with economic development objectives.
Personally, Christina is deeply committed to the potential of future leaders and enjoys mentoring graduate students who are working on projects focusing on Climate Change and Business, Social Entrepreneurship and Emerging Markets from Cambridge University, George Washington University, the University of California, San Diego and others.
Originally from Alaska, Christina now lives in San Francisco with her husband John and their son Jack. A frequent speaker and writer, Christina has been a featured speaker at sustainable tourism conferences around the world with numerous works published in the travel trade and popular press.
https://www.adventuretravel.biz/leadership/
https://www.christinabeckmann.com/
https://www.linkedin.com/in/christinabeckmann/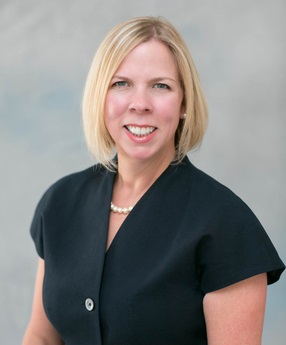 Kimberly Daley
President and CEO Mountain Travel Sobek

In 2016, adventure travel company Mountain Travel Sobek named Kimberly Daley to serve as the company's new president and CEO. Daley comes from Pleasant Holidays, where she served as senior vice president of sales and strategy and also was vice president and managing director of the tour operator's luxury Journese brand.

In her role at Mountain Travel Sobek, Daley is responsible for leading all aspects of operations, with a focus on strategic growth, sales and marketing. In addition to overseeing sales strategy and partner development, Daley advanced agency growth, improved operational efficiency, and was instrumental in brand transformation. Prior to her roles with Pleasant Holidays and Journese, Daley held positions as vice president and senior director of marketing at Abercrombie & Kent. She holds a BA degree in international relations and political science from UCLA and an MBA from Northwestern University.

Guided by the mantra, "you can never cross the ocean if you are unwilling to lose sight of the shore," Kimberly's lifelong love of travel has taken her from skiing the backcountry slopes of Jackson Hole, Wyoming and Hokkaido, Japan to trekking the tundra of the Arctic and South Africa. As steward of Mountain Travel Sobek's original vision, Kimberly continually seeks new and exciting ways to embody their spirit and carry on their mission: sharing the natural world with others and fulfilling travelers' wanderlust through the transformational power of pure adventure travel.

Mountain Travel Sobek is widely regarded as one of the preeminent companies in the segment. Not only is adventure travel currently trending strongly across all travel audiences, it is crucial for travelers to align themselves with experts to ensure the best trip.
https://www.mtsobek.com/