PAST THINK TANK:

THINK TANK IX
Keynote Speakers
PAULINE J. SHELDON PhD

Professor of Tourism, School of Travel Industry Management, University of Hawaii, USA
Title: Values as Pillars of Tourism Education: Cross-Cultural Perspectives
Date: 16 June 2009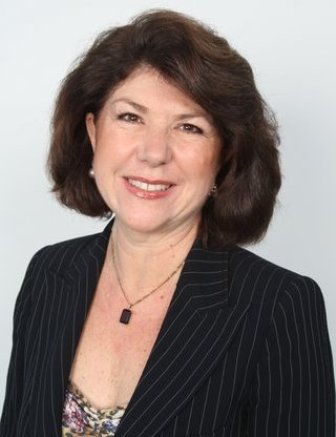 Professor Pauline J. Sheldon's key areas of expertise include sustainable tourism policy and education; tourism information systems and knowledge management; island tourism, corporate social responsibility, wellness tourism, and tourism demand modeling and forecasting. She is currently Professor of Tourism at the School of Travel Industry Management at University of Hawaii USA where she also served as Interim Dean. She studies how tourism can move to a higher level of functioning and responsibility. Professor Sheldon has published over seventy research publications and three books and has won numerous teaching awards. She was inducted into the International Academy for the Study of Tourism (IAST) in 2003 and was elected President in 2008. She was awarded the UNWTO Ulysses Prize in 2008 for her work in tourism research and education. Together with Dr. Daniel Fesenmaier she founded the Tourism Education Futures Initiative (TEFI) in 2006 which seeks to provide a framework for a new, values-based tourism curriculum. For three years Professor Sheldon served as Chair of Business Enterprises for Sustainable Tourism Education Network (BEST EN) and currently is on its International Advisory Board. In 1988 she co-founded the Tourism Research Information Network (TRINET) with Dr. Jafar Jafari. TRINET is an electronic platform for information exchange and dialog between almost 1,500 tourism researchers and educators around the world. She has provided research consultancies to World Bank, United Nations World Tourism Organization, APEC International Centre for Sustainable Tourism, the Travel Industry Association of America (TIA) and the Hawaii Tourism Authority.
Professor Sheldon has a Bachelors degree in mathematics from Southampton University, UK, an MBA from Chaminade University, USA, and a PhD in economics from University of Hawaii, USA. She has taught at the Institute of Tourism Studies, Vienna University of Business and Economics, Austria, and is a Visiting Professor in the Masters Program in Tourism and Environmental Economics, University of Balearic Islands, Spain, and the School of Tourism, Hue University, Vietnam, and The International College of Sevilla, Spain. She has also lectured at many universities including Hong Kong Polytechnic University, University of Zagreb, University of Surrey and the University of Valencia, and is currently on the Editorial boards of seven academic journals in tourism. Professor Sheldon previously served on the Boards of the International Travel and Tourism Research Association; International Society for Travel and Tourism Education, International Federation of Information Technology and Tourism; Hawaii Visitors and Convention Bureau, and UNWTO Education Council.
Abstract:
This presentation considers the importance of values in tourism education. It draws on the work of a three year initiative to re-conceptualize university level tourism education referred to as the Tourism Education Futures Initiative (TEFI). This initiative seeks to redesign tourism education from task-oriented perspectives to consideration of the tremendous change likely to occur over the next twenty years. The quantum shift that is needed is to examine the values upon which tourism education is based and redefine them to match the future environments that students will enter. The TEFI Summits have resulted in five sets of values that are crucial for our graduates' success and for the stewardship of the industry and the world. They are in brief: ethics, stewardship, mutuality, knowledge and professionalism. Ethics, stewardship and mutuality focus on the nature and responsibilities of industry professional within the broad setting of society whereas knowledge and professionalism focus particularly on leadership and team building skills, critical thinking and creativity. The presentation will also cover the impact of culture on values and will attempt to differentiate between those values that are common across cultures and those that are culturally specific. Guidance for implementation of values into tourism curriculum will also be given.
JOHN GREGORY CONCEICAO
Director, Strategic Planning Division & Director, Manpower Development Division, Singapore Tourism Board
Title: Singapore: Tourism 2015 
Date: 17 June 2009