PAST THINK TANK:

THINK TANK VI
Keynote Speakers
JAN PETER BERGKVIST
Title: "Ecolonomy" sustainability in the hospitality business at Scandic and Hilton International
Date: Friday June 16, 2006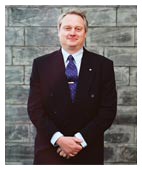 The Director of Environmental Sustainability of Hilton International & Scandic will give a keynote address arguing that the integration of sustainability principles to any business operation adds to both short and long term profitability. The presentation, entitled "Ecolonomy" sustainability in the hospitality business at Scandic and Hilton International, will include examples of environmental programmes and initiatives introduced in Scandic Hotels and later taken to Hilton International.
Mr. Bergkvist has a profound background in hotel management as well as ecological sustainability. Starting in the hotel business 28 years ago, he held almost every position in a hotel and became General Manager at Reso Hotel Bromma in Stockholm in 1990. Two years later he began to implement an ecological programme at the hotel and was eventually appointed Environmental Co-ordinator for Reso Hotels, a chain with 26 hotels in the Nordic Region.
He joined Scandic in 1996 when Reso Hotels was acquired. He held positions as General Manager in several hotels of the group, acted as Safety and Security Co-ordinator for Scandic and took part in several re-branding processes of independent hotels that were acquired. In 2000, Mr. Bergkvist became responsible for the environmental and safety and security programmes for the Scandic Brand in ten countries. Three years later, after Scandic had become a member of the Hilton Family, he was appointed Director of Environmental Sustainability for Hilton International & Scandic. During his career Mr. Bergkvist has, for example, undertaken a senior executive training course at Disney University and the Scandic Executive Management Program. He is married with two children and lives in Sweden.
GRAHAM MILLER PhD

Title: Keeping a low profile: The tourism industry and its corporate responsibility
Date: Wednesday June 14, 2006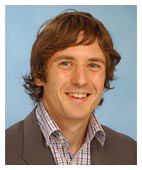 Few might disagree that pursuing a transition to a more sustainable state is a worthy goal for the tourism industry. Yet, while the corporate responsibility debate outside tourism has yielded examples of best practice and a plethora of research, within tourism there have been far fewer examples of positive action. Simultaneously, despite being labelled the world's largest industry, and an industry that comprises high polluting airlines and resorts embedded into the context of people's lives, the tourism industry has also escaped from the kind of media attention and consumer boycotts that have seen organisations such as Nike, Shell and McDonalds pilloried for their corporate actions. This presentation examines what the drivers are for companies to pursue a sustainable transition and considers whether the reason for the tourism industry's low profile within the realm of corporate social responsibility is that these pressures just do not bite as hard as for other industries.
The first element of this question is to consider the extent to which those employed within the tourism industry feel a moral pressure in making the transition towards a more sustainable future. From the time of Adam Smith through to Milton Friedman's seminal article on the social responsibility of business, the principled argument is not one that traditionally has held much ground with commercial organisations. Actions beyond the legal minimum have tended to be derided as economically inefficient and therefore irresponsible. Yet, is Friedman's legacy now fading and does altruism have a role to play as a motive for corporate responsibility? Studies external to tourism discuss the ethical orientation of students and employees entering a range of industries, but is it possible that the tourism industry attracts employees who have a different set of ethics compared to entrants to other industries? The rise of corporate philanthropy and the potential opportunity for social entrepreneurship within tourism might also be useful indicators of the benevolence of those attracted to the tourism industry.
Beyond a moral imperative, the business case dictates that sustainability will be pursued where there is a financial reward for doing so. Hence, the role of the consumer, opportunities for more eco-efficient ways to work using technology, benefits from public relations and the potential to improve the overall market conditions are all reasons for companies to follow a sustainability transition. These are all topics that have received extensive attention outside tourism, but much less within tourism and deserve to be considered to understand why this is. However, an area that has received almost no attention within the tourism literature is the role of the financial industries such as pensions and insurance companies to influence the way their clients do business. Potentially this can have significant impact on the tourism industry through pressure for greater corporate governance and responses to a less stable external natural and social environment.
This presentation concludes that despite all the forces pressing the tourism industry towards taking a more prominently responsible stance, it has been able to continue at a slower pace than other higher profile industries. However, as with other industries that believed they were flying below the radar of world attention, when they do come to attention they face unfair, uneven and unrelenting criticism that can weaken the company for years to come. The tourism industry needs to be aware of this risk and to use the time available to it now to put its house in order.
Dr Graham Miller is a Senior Lecturer in Management at the University of Surrey, England, where he teaches issues relating to business ethics and the tourism industry. Graham has a PhD and Masters degree from the University of Surrey, UK. Graham's main research interest is in the forces that enable and prevent the drive for a sustainable transition. This has led to studies of indicators of sustainability, the attitudes of tourism companies to corporate responsibility and of consumers to more sustainable tourism products. Related research has examined the level and orientation of tourism students to ethical dilemmas and the use made by the tourism industry of links with charities through cause related campaigns.
School of Management, University of Surrey, Guildford, GU2 7XH. G.Miller@surrey.ac.uk
Matthias Beyer
Title: CSR beyond charity: How the core business of All-Inclusive Resorts contributes to poverty alleviation and local development in the Caribbean and Central America.
Date: Friday, June 16
Mr. Beyer is the Managing Director of mas | contour, a consultancy for sustainable tourism and regional development. He is also lecturer in sustainable destination management at the University of Applied Sciences Eberswalde, Germany.
During and after his studies in Landscape Planning and Architecture Mr. Beyer worked in several public and private enterprises in landscape and tourism development. At the same time he became involved in the work of the Deutsche Gesellschaft für Technische Zusammenarbeit (GTZ) GmbH. Mr. Beyer has since made numerous evaluations of tourism development projects in Central and South America in addition to Eastern Europe and China.
Mr. Beyer is engaged in several professional bodies. He is the second speaker in the German branch of "Friends of the Earth" and vice-president of "Gemeinsamer Arbeitskreis Tourismus und Ethnologie (GATE) e.V.", a working group of tourism and anthropology.
Mr. Beyer's presentation will focus on the intricate linkages, which exist between tourism, development and poverty alleviation. The fact that large hotels and all-inclusive resorts offer far more employment opportunities and have a higher volume of consumption than small eco-lodges make it a viable survey topic within the debate of tourism and poverty alleviation. The research's objective is to establish a quantitative evaluation of the socio-economic benefits that derive from the business activities of All-Inclusive Resorts in Jamaica and Nicaragua for the local community.