PAST THINK TANK:

THINK TANK XIII
Industry Forum
Deanna How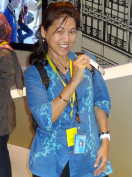 Deanna How is a professional Tour Guide licensed by the Ministry of Tourism. Having been in the Tourism Industry for more than 25years, Deanna exhibits boundless passion and love into sharing her beloved Malaysia with her foreign guests. Besides guiding, Deanna also regularly conducts training for aspiring tourist guides. Accredited as a Vocational Training Officer from the Ministry of Human Resources, she has trained more than 500 tourist guides around Malaysia. Deanna works closely with the Ministry of Tourism to promote Malaysia as a Convention and Exhibition Destination. She is also a recognized guide for the Dataran Merdeka Heritage Walk initiated by the Kuala Lumpur City Hall Tourism Unit.
Nantha Gopal Muniandy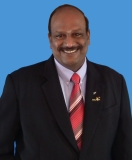 Nantha Gopal Muniandy, also known as Nantha in the Malaysian travel industry, joined the tourism industry back in 1991. To date, with 19 years of industry experience, he has covered numerous aspects and paths of the industry with a managerial experience of nearly 10 years. Besides being a full time travel agent, he lectures weekly at Taylor's University. A licensed tour guide, he completed an MBA in Tourism & Hospitality in 2008. In 2008 Nantha decided to venture into business, established Nantha Travel & Tours Sdn Bhd, and became its Managing Director.
Noorul Ashikin Binti Mohd Din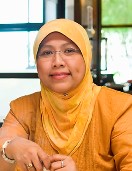 Noorul Ashikin is graduated from International Tourism College Japan (JICA Scholarship). She then was hired to work at Mandarin Tours and Travel Sdn Bhd as Tour Consultant in 1996 and after 2 years with them, she moved to work as an Executive with Selangor Economic Planning Unit (UPEN) in 1999 till 2008. Besides that, Noorul Ashikin was appointed as General Manager of Tourism Selangor Sdn Bhd on 1st December 2008 till present. She work closely and reporting to BOD of Directors, Selangor Tourism Exco & Selangor Chief Minister in strategic directions and will lead the continued growth and development of Tourism industry in Selangor. She also has been awarded with Best Staff Awards for Selangor State Government in the year 2000 and 2007. In the year 2010, she has also received tourism award by Libur Magazine.