UPCOMING THINK TANK:

THINK TANK XX
About Greenwich Think Tank XX
The BEST EN Think Tank XX entitled "Smart Tourism for Sustainable Destinations" will be hosted by the Department of Marketing, Events, and Tourism, University of Greenwich, in London (United Kingdom).
The Department of Marketing, Events, and Tourism (MET) at Faculty of Business, University of Greenwich has been running specialist marketing, events and tourism study programs for over 20 years. MET was the first in the UK to offer a specialist degree in marketing communications, and today it continues to offer quality undergraduate and postgraduate degrees in marketing as well as public relations (PR), events management, hospitality and tourism management programs. Its programs are recognized for their quality and accredited by the Chartered Institute of Marketing and the Chartered Institute of Public Relations.
The MET's focus on marketing, events, and tourism brings together lecturers and researchers in the most interdisciplinary way possible. All lecturers and researchers bring together a diversified knowledge base including different disciplines, but also extending to methodological and managerial skills. This way, working on marketing, events and tourism projects is complete and holistic.
The University of Greenwich was established in 1890, and MET Department is located at the Greenwich Campus. It is a World Heritage Site on the banks of the River. It is centered on three baroque buildings designed by Sir Christopher Wren for the Royal Navy at the end of the 17th century. Please find some impressions in the video below:
https://www.youtube.com/watch?v=6uT6l5yf8jA
The BEST Education Network is a long-established international consortium of educators committed to furthering the development and dissemination of knowledge in the field of sustainable tourism. It is open to all students, academics, and professionals who are interested in furthering education and research for sustainable tourism.
At a BEST EN Think Tank, sustainable tourism topics are addressed in a collaborative and stimulating environment. A BEST EN Think Tank is about more than presenting papers: in workshop sessions, participants co-produce knowledge through brainstorming and discussions to create research and educational materials for use in their research and teaching. Examples of co-produced knowledge from previous Think Tanks can be found in the knowledge section of this website.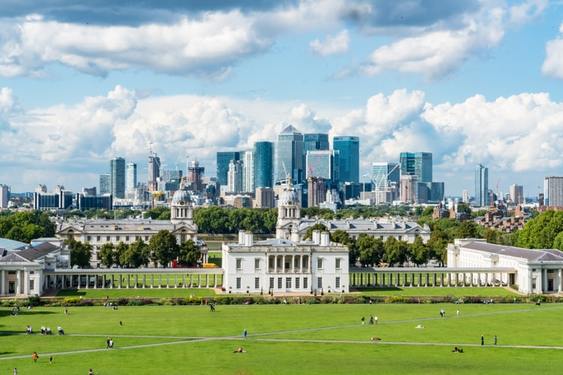 Photo of University of Greenwich Campus: Old Royal Naval College.