RESOURCES:

CASE STUDIES
| | |
| --- | --- |
| Author : | Tourism for Tomorrow Awards |
| Section : | WTTC Tourism for Tommorrow Awards Case Studies |
| Year : | 2009 |
Zakoura Foundation for Micro-Credit, Morocco

Community Benefit Award Winner 2009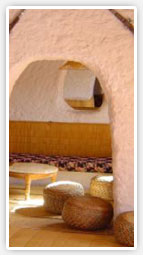 The Zakoura Foundation has taken micro-credit loans and financial development in rural Morocco to a successful and sustainable level, which brings tourists a preserved and authentic experience and uplifts the wider rural communities of Morocco. This community development organisation, founded in 1995, created the Rural Tourism Programme in 2003 to extend micro-enterprise loans of US$500-$5,000 to individuals to develop tourism-related products focusing on financial, cultural and environmental sustainability. Zakoura provides these loans for the development of accommodation, restaurants, local products and tourism activities in three rural regions of Morocco.
The key to the programme's success is the personal, hands-on involvement of the loan officers. Since loans are only granted to individuals, each beneficiary receives direct advice, coaching and monitoring on the development of their rural tourism enterprise. The loan officers assist not only in the application process, but also help draw up a business plan, provide ongoing support, and play a crucial role in capacity building, teaching the skills and knowledge to build and sustain a tourism business.
Each beneficiary also receives assistance and advice on the installation of water-saving devices and strategies in a region of water scarcity. Zakoura has extended its resources to provide more than finance: through its personal relationships, its beneficiaries develop an understanding of the tourism market, and how their rural tourism product can provide a great product and service for tourists, building confidence for ongoing development and success.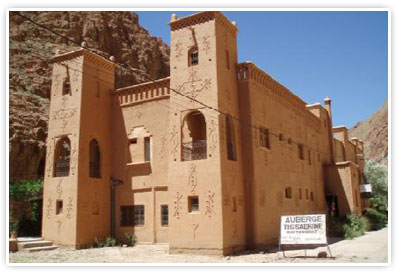 Zakoura also recognises that culture and heritage are intrinsic to the rural tourism product and actively encourages its clients to ensure that their culture and heritage is the basis of their enterprise. Families have been able to restore traditional town houses that have been theirs for generations, allowing them to share their heritage with visitors. By only funding individuals committed to engaging in traditional methods and activities based on Moroccan cultural heritage, Zakoura helps to protect that cultural heritage.
Zakoura has implemented a certification scheme for its participants based on France's Green Key. This rigorous green standard provides a base for further counselling by the loan officer to the beneficiaries and local community members. Those enterprises that have achieved this sustainable tourism certification display their achievement with pride, and as a competitive marketing and operations' advantage. Zakoura has brought its experience, knowledge and resources to support and develop a rural tourism industry, which more directly and concretely benefits rural communities throughout Morocco. Zakoura has committed to creating sustainable rural tourism development by providing leadership and opportunity in a highly individualised way, and is one of the few examples internationally where micro-credit loan financing is being used successfully as a tool for rural community tourism development.
1-2 Queen Victoria Terrace, Sovereign Court, London E1W 3HA, UK
Tel: +44 (0) 20 7481 8007 Fax: +44 (0) 20 7488 1008
Email: info@tourismfortomorrow.com Web: www.tourismfortomorrow.com www.wttc.org