ABOUT US
WHO WE ARE:

NEWS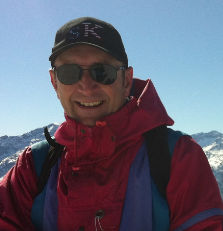 We are pleased to announce that Frederic Dimanche, Marketing professor at SKEMA Business School in Sophia Antipolis, France, has accepted our invitation to join the BEST EN International Advisory Board.
Frederic has been with BEST EN since the beginning, as he participated in the very first Think Tank in South Africa in 2001. In 2012, he hosted the Think Tank together with SKEMA and la Cité Européenne de la Culture et du Tourisme Durable in Greoux les Bains.
Frederic is a welcome addition to our existing board members, Pauline Sheldon, Larry Dwyer, Leo Jago and John Tribe, bringing his expertise in destination marketing and sustainable tourism to the Board. The International Advisory Board comprised of renowned senior academics in the field supports the Executive Committee by, among other things, giving advice on the future development of the organization, and helping to identify cutting-edge Think Tank topics and host locations.